Sign Up For My Free Newsletter Today!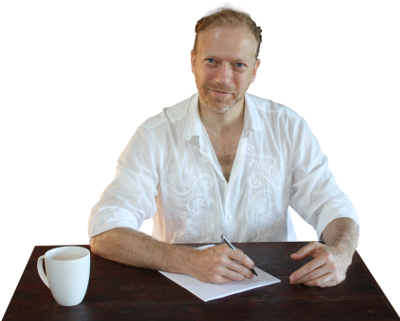 You really do want to sign up for my newsletter! Here's why:
1. It's free.
2. When you sign up for my newsletter, you join the Zingdad family. And I have a "welcome to the family" gift for you. When you join you'll be offered a download link for the first of my popular guided meditation recordings for you to listen to and enjoy.
3. Stay updated! You'll be the first to know whenever I release new Adamu materials, blog posts, make new chapters of the books I am writing available to read, upload a new video or publish something else that you might want to know about.
4. Newsletters often include unique "member's only" materials, information and/or special offers. I take effort to make sure it adds value to your life.
5. People (sometimes) have a (completely reasonable) resistance to signing up for things on the 'net because they don't want to thereafter be spammed into oblivion. Well... I am pretty sure I hate spam more than you do because I hate it A LOT. So I will not become a spammer. And that is why I offer you my 3-Way No Spam Promise:
Firstly, I promise to never share your contact details with anyone else. The only thing you will ever get as a result of signing up for my newsletter is... my newsletter.

Secondly, I promise to be respectful of your time and won't clog your inbox with nonsense. I aim to send out one newsletter per month. I prefer to make sure each newsletter offers you lots of value that you can take your time to unpack and enjoy... rather than sending you a newsletter about every little thing that I have to share. This is not a "top of mind" awareness campaign this is about authentic connection and adding value.

And thirdly, if you ever feel, for whatever reason, that you no longer wish to receive these communications from me, you will find an "unsubscribe" link at the bottom of every single newsletter. One click and the communications end. No bother, no fuss.
Simply put: I want my newsletters to be something that you feel happy to sign up for, that they become a monthly event that you look forward to, and love receiving. I want you to feel comfortable that there are no strings attached and no down-sides. And if you ever want them to stop that that should be easy and painless. If this is so, then it is my hope that you will also tell your friends about it and invite them to sign up. And in this way the Zingdad family will grow in joy and love. As all the best families should!
So, don't miss out. There's no reason not to join the Zingdad family right away... and many wonderful reason to do so!


If you ever wish to unsubscribe, you will find an "unsubscribe" link at the bottom of each newsletter. Or, failing that, you can always unsubscribe here.