Kniha o povznesení, díl první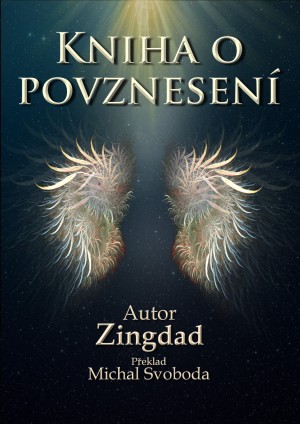 Vypadá to jako kniha. Čte se to jako kniha. Dokonce to i voní jako kniha!
Ale není to kniha.
Je to… pozvání! Pozvání zaujmout mocné místo svého božského a neomezeného já. Vykročit do toho správného vztahu se vším, čím doopravdy jsi, a tudíž do správného vztahu s veškerým životem. Pokud toto pozvání přijmeš, budeš se moci podílet na spoluutváření té nejúžasnější budoucnosti, kterou si lze představit… úplně nového života v úplně novém světě ve velkém zlatém věku! Ve věku, kde všichni víme, že jsme Jedno se sebou navzájem, Jedno s životem, Jedno s planetou a Jedno s Bohem. Ve věku, kde jsme všichni probuzeni do své tvůrčí podstaty.
My jsme ti, na které čekáme!
Takže… na co ještě čekáš?
Kniha o povznesení je tvým pozváním. Jsi připraven jej přijmout?
Mohla by toto být tvá cesta domů?
Tato kniha mění životy a přináší radost do srdcí tisíců čtenářů po celém světě. Kompletně přepracováno a z velké části přepsáno, toto velmi očekávané a žádané třetí vydání pracuje na zcela nové, vyšší frekvenci vědomí. A zde je k dispozici jako elektronická kniha.
Pokud jsi připraven změnit svůj pohled na svět, pak ti tato kniha změní život.
Elektronické vydání zdarma
Český překlad Knihy o povznesení je možné níže stáhnout zdarma.