A Taste of Conscious Sexuality
with Lisa Picard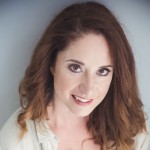 Are you curious about conscious sexuality or Tantra?
Have you ever wondered whether learning some of the techniques or philosophies might just uplevel your love life?
But perhaps it feels a little bit daunting to jump right in and purchase an online course?
Possibly a little taster might be what you need!
This 90 minute recording of a webinar, titled, "Becoming a Legendary Lover" will provide you with a great introduction to conscious sexuality and will teach you some basic skills that, if applied, will immediately improve your love life. Your intimacy and connection with your lover, yourself and with Life in general, will increase dramatically.
This recording is fun, lighthearted and easy to understand. It will certainly give you the basic information you need to help you decide whether you'd like to further pursue the path of conscious sexuality.
There is no nudity in this video and no photos, diagrams or drawings of sexuality are depicted. However, it does include very frank discussions of topics of a sexual nature and is, therefore, not suitable for anyone under the age of 18.
Reviews
Lisa's workshop is wonderful. I learnt practical techniques to improve my sexual awareness and enjoying pleasure. Before the workshop, I had some ideas about enjoying sex slowly and be completely present but then the society often tells me the opposite, which makes doubt my own intuition. After the workshop, I feel more confident in trusting myself, and also I feel comfortable in exploring in this field with like-minded people, and Lisa is a great teacher who gives out great energy! So if you would like to improve your skills on creating more pleasure for yourself and your partner, I would recommend you to take this workshop. - Ling
Thanks for today's webinar. You perfectly summed up the experience of lack in intimate relationships, in my experience anyway! Your short practical exercises were so useful and made it clear how potentially different things could be with a partner. Now I can see how sexuality can be sacred as these practices can lead to becoming more whole within myself, more loving, more present and more embodied. - Lisa S
Thank you for a very informative webinar.
I could certainly feel at least ten times more sensitivity when I touched my hands.
It was truly amazing. - Dalton
Lisa's knowledge of and passion for conscious sexuality shines through in her work. She is engaging, warm and so very funny! That is my favorite part, her humor! Conscious sexuality can be a bit vulnerable and mysterious, yet Lisa makes it feel approachable and even exciting. She is a wonderful teacher. - Zoe
I quite liked the workshop, it was very fun and informative! Lisa was very thorough in her explanations and the little practice exercises were very helpful. Thanks so much! 10/10 would do again. - Courtney
Becoming a Legendary Lover

salon event replay

including four practical, guided experiential exercises

Price: $20.00

Please note: We will email your video link to you within 24 hours of your purchase