Welcome!
You are now signed up for...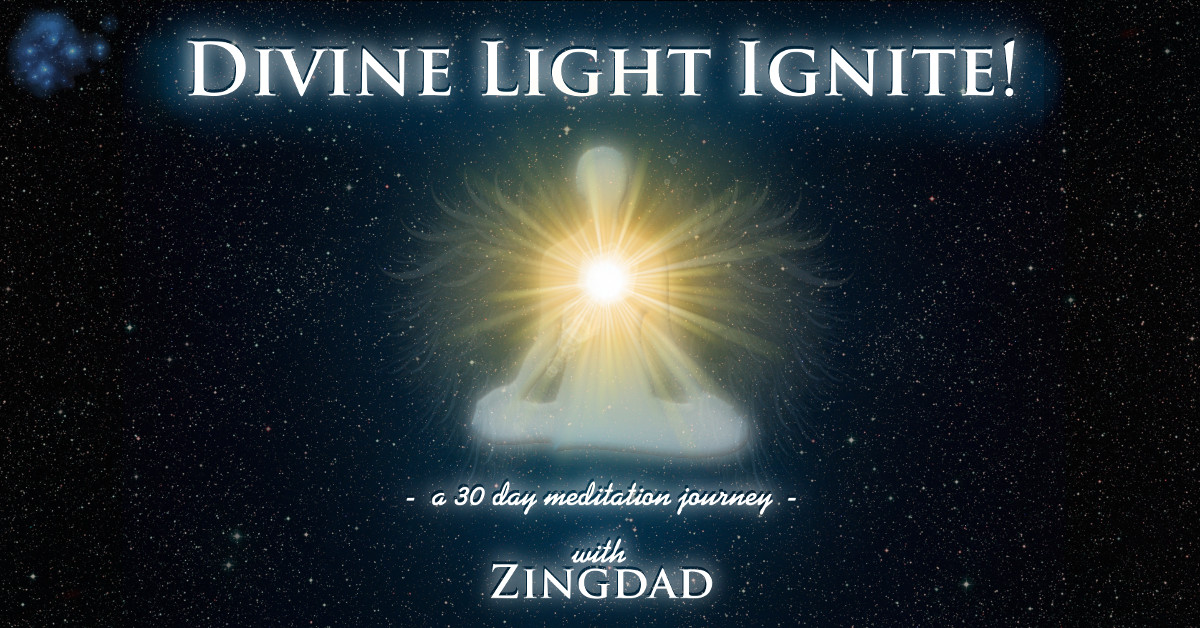 Congratulations on deciding to make this commitment to your overall well-being and to your spiritual development.
You will be sharing this experience with people from all over the world who are each seeking to start, or to enhance, their own meditation practice.
All from the comfort of your own armchair!
You should receive your first email in your inbox within the next few minutes and another one will follow each day for the next 30 days. Included in each email will be a link to a short video clip, discussing that day's meditation experience. If you diligently follow the instructions in each video daily, you will find yourself being lead on a journey with many benefits. Firstly, thebenefits of a meditation practice generally, and, secondly, the specific benefits that you will begin to tap into when you discover, inhabit and radiate your Divine Light!
So, make the commitment to yourself. And keep your word... show up for yourself... daily, for 30 days.
May the Divine Light shine brightly within you!