Guided Journey #9:
Standing in the Light of the Divine Self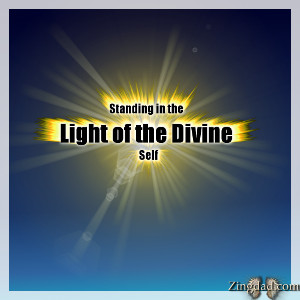 This meditation was originally created for the Shining the Light on Shadow multimedia seminar series. The feedback I have received from those that experienced it in that context was that it was utterly transformative. And that I should offer this as broadly as possible. And so here it is!
The outcome of this meditation is as simple as it is profound:
Let go of this here and now. Go deep within to meet the eternal divine being that you really are: your Inner-Self. Then step into the Light of your divine Inner-Self and begin to merge once again with this great being. KNOW the truth of your being!
If you are ready to know your own true, limitless, divine nature - not as a theoretical idea but through your own direct experience - then this meditation is for you!
To Purchase
Simply click on the PayPal button below and I will email you the guided meditation package within 24 hours. Please feel free to contact me if you have any queries.
What you will get
You will be receiving a zip file which will include:
1. The audio recording in MP3 format
2. A text file - the "read me file" with instructions for how to use this item. PLEASE read this file before listening to the MP3.
3. The artwork associated with this meditation.
Almost all computers can now open zip archives as a standard feature. If yours cannot then you can download 7-Zip for Windows for free here. iPad and Android users are advised to visit their respective app stores for a free Zip app.
PLEASE come back here once you have experienced this meditation and let me know how it went for you!
| | | |
| --- | --- | --- |
| | Get all three meditations for a wonderfully spiritually elevating experience! | |
{jcomments on}