Guided Journey #5:
The Sacred Inner-Heart Meditation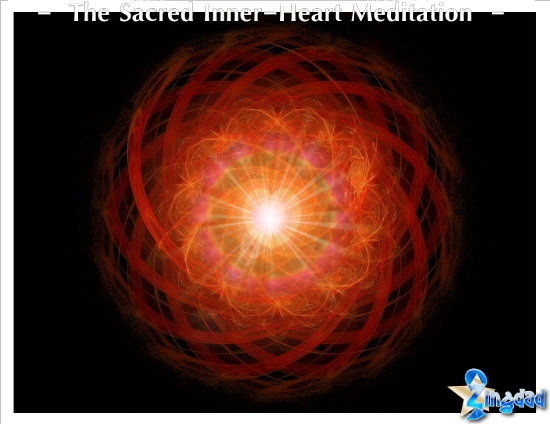 This meditation was prompted by a conversation with my spirit-guide, 8, as reported in Chapter 1 of Book 2 of The Ascension Papers. The contention is made that we humans living here on planet earth are all connected to the infinite eternal Oneness of All… to Source-God, the creator of all. And we find this connection in a very special and most sacred place… the inner-most heart.
I have told people about this sacred place within and sometimes people say they understand but wish they could feel this connection. Sometimes they don't understand at all and ask me questions about the Inner-Heart. And the point is that we need much more than thoughts, words and ideas about the inner-heart to Know it… we need personal, direct experience of it.
I cannot give you that experience. Only you can give it to yourself. But I certainly can point the way, guide you in the right direction and then you can find it, feel it and Know it for yourself. And that is the purpose of this most precious of all the guided meditations I have yet produced.
I wish you great joy in your use of it!
To Purchase
Simply click on the PayPal button below and I will email you the guided meditation package within 24 hours. Please feel free to contact me if you have any queries.
What you will get
You will be receiving a zip file which will include:
1. A 25 minute (approx) audio recording in MP3 format
2. Cover art - a piece of original Zingdad fractal art that goes with the recording
3. A text file - the "read me file" with instructions for how to use this item. PLEASE read this file before listening to the MP3.
Almost all computers can now open zip archives as a standard feature. If yours cannot then you can download 7-Zip for Windows for free here. iPad and Android users are advised to visit their respective app stores for a free Zip app.
PLEASE come back here once you have experienced this meditation and let me know how it went for you
| | | |
| --- | --- | --- |
| | Get all three meditations for a wonderfully spiritually elevating experience! | |
{jcomments on}